The Queer Cinema Institute (QCI) encourages creative media production, critical research, and the education and promotion of queer cinema.
Housed within the College of Liberal and Creative Arts at San Francisco State University, QCI aims to connect academic, cultural and political fields of production, fostering meaningful exchange between emerging and established filmmakers. QCI serves as a hub for an innovative and rigorous approach to the research, production, study, and distribution of cinema that speaks directly to the many aspects of the LGBTQ experience. QCI organizes its own events as well as collaborating on projects with partners and partner organizations within and beyond SFSU.
Contact:
Prof. Johnny Symons, School of Cinema, symons@sfsu.edu
---
Upcoming Spring Events:
Tuesday May 17, 2016 at 4:00 PM in FA 232: Please join the Queer Cinema Institute for an end of the year celebration! Enjoy food, drinks and cake as we celebrate our Queer Graduates and the end of the semester! Information about the Frameline screening as well as upcoming activities will be presented. We look forward to connecting and celebrating with our QCI members.
Past Events:
May 1, 2016 2:00 PM at the Castro Theater: Esteemed School of Cinema professor Cheryl Dunye's film 'The Watermelon Woman' will be showing at The Bay Area premiere screening at the 59th San Francisco International Film Festival. There will be a post screening conversation about Queer Cinema with SFSU Professor Darius Bost and Cheryl Dunye. Bost is a SF State Assistant Professor of Sexuality Studies and is currently working on an interdisciplinary study of black gay cultural movements during the early era of the AIDS epidemic. http://www.sffs.org/sfiff59/program/the-watermelon-woman…
Wednesday, April 6, 2016 6:30-8:00 PM in the Department of Visual Arts at UCSD. As a part of the Visiting Speaker Series, the award winning School of Cinema professor 

Cheryl Dunye

 will be speaking about her work at UCSD. Full information here:
http://visarts.ucsd.edu/
events/visiting-speaker-
series-cheryl-dunye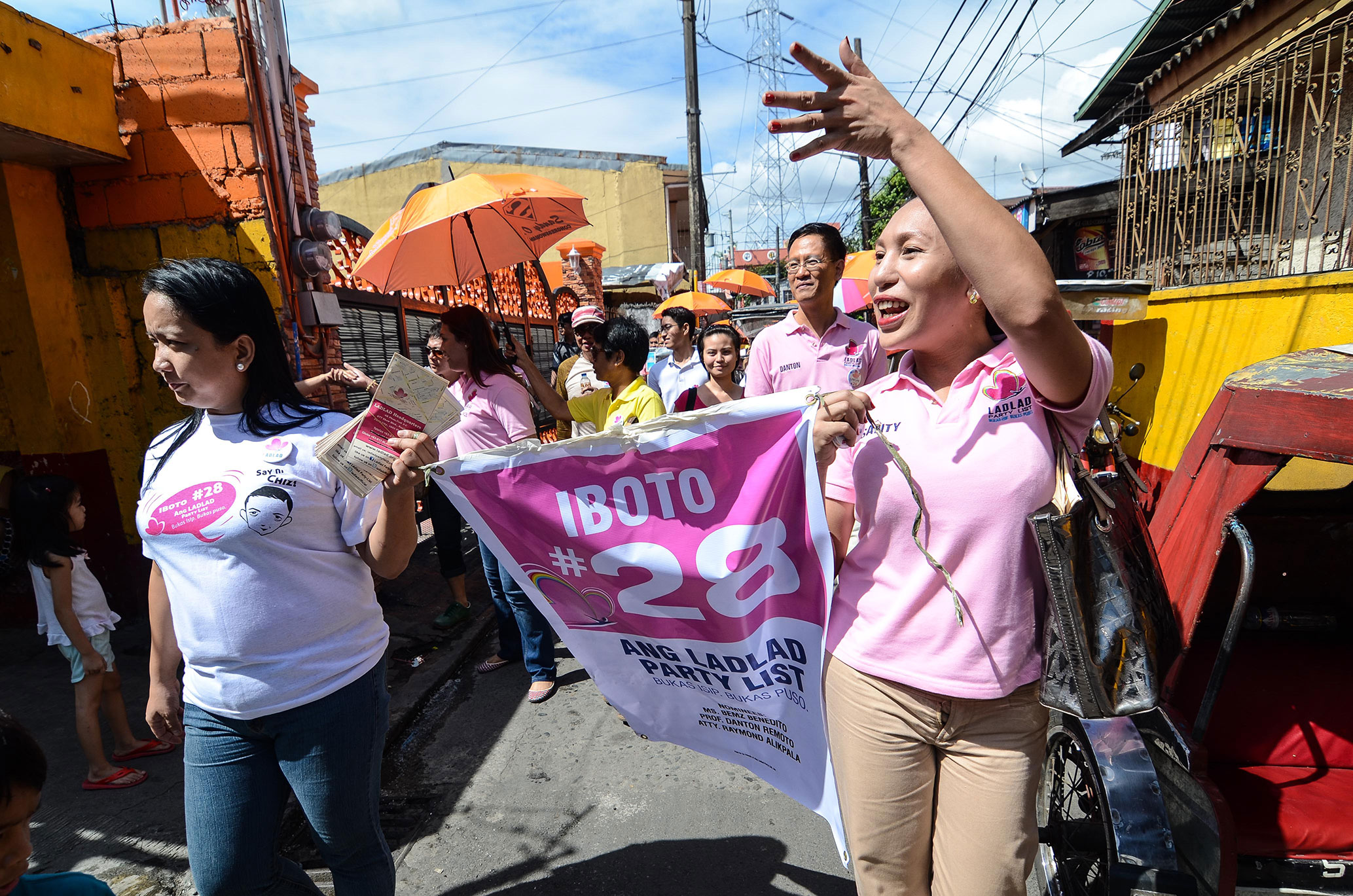 Friday, April 8, 2016 7:10-8:50 PM 
at the Full Frame Documentary Film Festival in 
Durham, NC, 
the world premier of SFSU School of Cinema professor Johnny Symons documentary 'OUT RUN' will be screening. 
OUT RUN is a feature-length documentary that follows a trio of dynamic transgender women as they lead the only LGBT political party in the world on a historic quest to win Congressional seats in the Philippines. 
http://www.fullframefest.org
Saturday March 19, 2016 Coppola Theater: Please join us for an e
xperiential
 double feature! 3:00 PM there will be a showing of 'The Alternative Miss World' followed by 'Ziggy Stardust and the Spiders From Mars' at 5:00 PM. 
Tuesday March 29, 2016 5:30pm in the Coppola Theater:
Please join QCI for the screening of MAJOR! as well as a discussion with the filmmakers, Annalise Ophelian and StormMiguel Florez. MAJOR!
 is a documentary film exploring the life and campaigns of Miss Major Griffin-Gracy, a formerly incarcerated Black transgender elder and activist who has been fighting for the rights of trans women of color for over 40 years. 
Tuesday March 15, 2016 5:00pm in the Coppola Theater: Please join us for a Pecha Kucha presentation. QCI welcomes submissions from ALL students, staff and faculty to present and discuss their work, research or interests here at SF State. Each person with have 20 slides to present, 20 seconds per slide. We hope to showcase the work of enthusiastic queers on campus and create a discussion about interesting projects.
Friday March 4, 2016 11:30am-2:30pm: 'The Watermelon Woman: Making Our Histories: A queer/black archiving & activism workshop'. School of Cinema professor Cheryl Dunye's 'The Watermelon Woman' will be part of a workshop at The Munroe Center for Social Inquiry at Pitzer College. The event will focus on experiences of black, trans, and queer people, asking us to reflect on how we create personal and public records of underrepresented peoples. http://pitweb.pitzer.edu/mcsi/spring-2016-events-archive/
Tuesday March 1, 2016 6:00pm: Turkish queer artist and filmmaker Kutlug Atama, explores themes of sexuality and gender in his work, is having a showing of his film 'Journey to the Moon' in the Coppola Theater. http://lca.sfsu.edu/events/2016-03-02-020000/813641
Saturday, February 27, 2016 at 11:30am:'Oriented' at the Jewish Film Institute's third annual WinterFest, at the Alamo Drafthouse Cinema. This documentary follows the lives of three Palestinian friends exploring their national and sexual identity in Tel-Aviv during the Israel-Gaza conflict of 2014, refracting the current political landscape through these stories of personal growth. WinterFest trailer: https://youtu.be/_ztPBuAiPfU
February 11-21, 2016: 
"Showing Out: Cheryl Dunye," a lively and loving look back at Berlinale and its influence on Queer Cinema through the works of award winning writer/director Cheryl Dunye. 
http://www.somos-arts.org/
showing-out-cheryl-dunye/ 
In conjunction with the Teddy 30: Queer Academy Summit
Berlinale: The Berlin Film Festival 
February 3, 2016, 12:00-1:00pm: QCI Spring Kickoff, Wednesday, FA 344 (Cinema Studies Center)